Ducks Unlimited DUCAB Shooting Kit
Contact us for pricing
Features
Ventilated, adjustable nose piece.
Temples adjust to four different lengths.
Ratcheting lens pitch adjustment.
Kit includes Realtree Advantage MAX-4HD neoprene cases with DU logo, microfiber cleaning bag with DU logo and camo breakaway cord.
Five interchangeable H2X anti-fog lenses: Clear, Amber, Sunblock Bronze, Orange and Vermillion
Packaged in Ducks Unlimited branded box
Passes MIL-PRF 32432 High-Velocity Impact Standards.
Description
Shooting Glasses with Interchangeable Lenses
Need Help?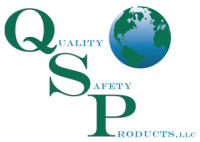 This site only displays Quality Safety Products' best selling items, but we have many thousands of products available. Don't see what you're looking for? Just ask us, we probably have it! QSP is staffed 24/7/365
GET IN TOUCH
Quality Safety Products, LLC.
1599 Fenpark Drive
Fenton, Missouri 63026
Office: 636-305-2010
24/7: (888) 814-7477
Fax: 636-305-2096
sales@qualitysafetyonline.com